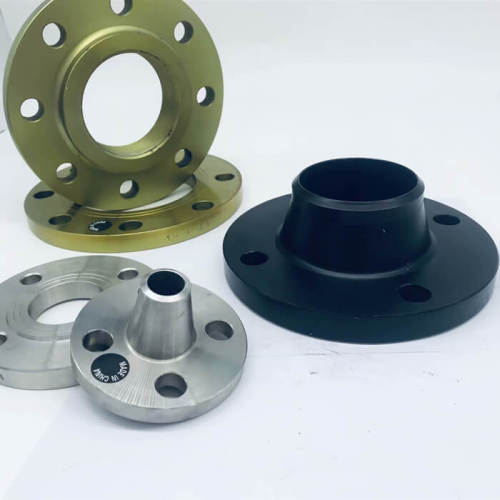 China ASME B 16.5 A105 forged flanges Welding neck | WN RF flanges
Item specifics
Brand

JS FITTINGS
Pressure

class 150, class 600, class 900, class 1500
Material

ASTM A105, ASTM A105N
Monthly Output

600 tons
Type

WN, SO, SW,PL, BL, SBL, Stub, etc
Type of sealing

RF, FF, RTJ, mfm, tg
Surface Treatment

black, original, yellow, red, etc
Description
Flange Types JS FITTINGS can supply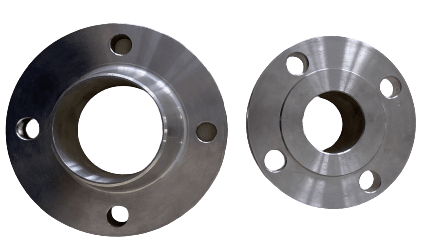 Weld neck flange
Weld neck flange, WN RF flange, ASME B16.5 forged flange, EN, DIN weld neck flange, GOST 12821 welded flange, GOST 33259 weld neck flange. PN 16 WN flange.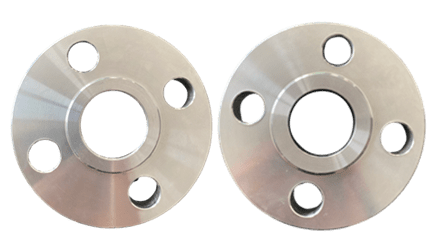 Slip-on flange
Carbon steel slip-on flange, SO RF flange, ASTM A105 flange, so flange class 150, flange ASME B16.5, Class 300 SO flange, MS flange price list.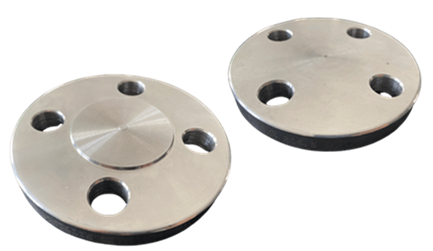 Blind flange
Blind flange, BL RF flange, 2 inch pipe flange, carbon steel blind flange, stainless steel flange, alloy steel blind flange, blind flange aised face.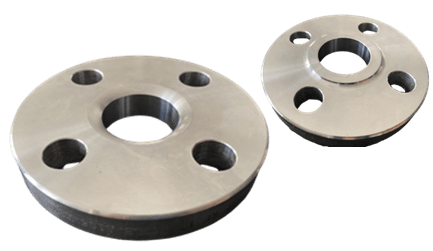 Lap Joint flange
Lap joint flange, stub end flange, lap joint flange with raised face, lap joint stub end, lj flange, pn16 flange, lap joint pipe flanges, stainless steel flanges.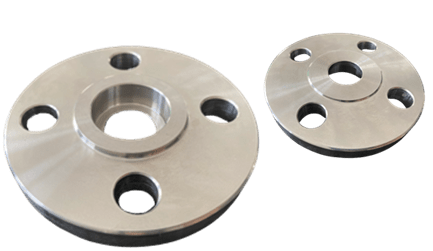 Socket Weld flange

Socket weld flange, SW flange, socket welding flange, raised face flange, steel flanges, pipe flanges, flanges sizes, socket weld, flange types.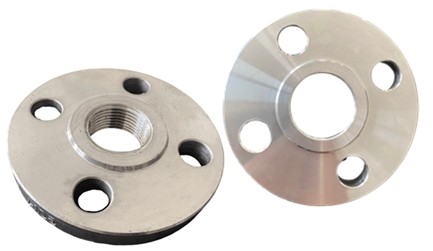 Threaded flange

NPT threaded flange, BSPT threaded flange, RF Threaded flange, flange types, MS flange, CS flange, stainless steel flanges, screwed flange, ANSI B 16.5 flange.
Production capability of JS FITTINGS
JS FITTINGS produce CS forged flange since 1983, welding neck flange from 1/2 to 60 inch.
JS FITTINGS produce and export forged carbon steel pipe flanges to Russia, UAE, UK, thailand, Malysia, Brazile, Mexcico, Nigeria, etc.
As a professional forged flanges manufacturer, we are experienced in the production of ASME, EN, SABS, JIS and GOST flanges, especially WN RFflanges sch 40, sch 60,sch80, sch 120, sch 160, etc.
What is a weld neck(WN) flange?
ASTM A105 welding neck flanges inclusing ASME B16.5 WN flanges and ANSI B16.47 WN flanges.

Weld neck flange (WN flange RF) is the most popular flange type, there is a neck extension with a weld bevel at the end. The WN flange is designed to butt weld to a pipe end directly, to provide a superior and relatively natural form connection. In larger sizes and higher pressure classes, this is almost exclusively the type of flange connection utilized.
The V-type bevel end joints to the pipe end ensure the uniform cirucular weld,resulting in a unifield transition. It allows the pipeline gas or liquids flow through the flanges by the minimum limit. The welded bevel should be inspected after welding to ensure the seal is uniform and normal.
Another special feature for welding neck flange is tapered hub. This type of flanges make the pressure force gradually distribute from the pipe to the base of flanges,thus help it withstand the impacts from use under the working environment with higher pressure and temperature. The mechanical stress would be limited cause of the extra steel material of tapered hub.

The higher pressure classes almost totally need this type of flanges connection,so the weld neck flanges usually made with sealing face of ring type joint (RTJ). This kind of sealing face allow the metal gaskets impressed in the grooves between two connected flanges,in order to form superior sealing. So welding neck flange with RTJ face is the main choice for pipeline application.

Contact Us to get the price list of flanges
You can ask for free catalog, free sample for testing, and your inquiry will be replied within
2 hours.
Whats APP: +86-18003119682

WeChat: JSFITTINGSCHINA
Email: admin@chinajsgj.com
Production of forged A105 flanges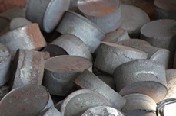 Material of the flange

All material will be tested before cutting. JS FITTINGS choose steel 20# and ASTM A105 to make GOST flanges and ASME flanges.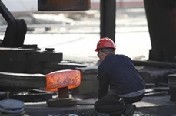 Forging the flange

JS FITTINGS has the advanced production equipment and technology to guarantee the flange precision.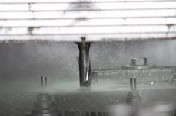 Drilling the Flange

Automatic drilling machines have better
efficiency than portable machine.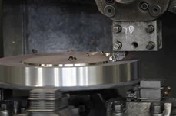 Machining the flange

After the last machine link, the flanges will be inspected again.
HS CODE of forged ASTM A105 flanges: 73079100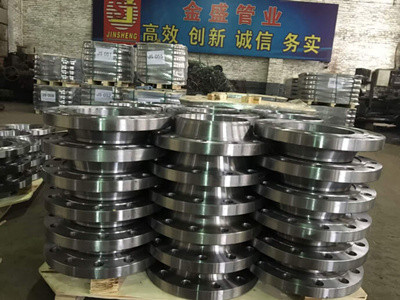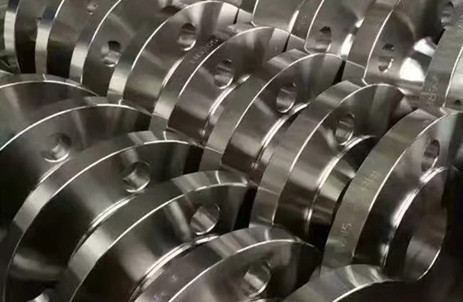 Trustworthy flange manufacturer in Cangzhou, Hebei, China
As a professional manufacturer, JS FITTINGS specializes in supplying forged carbon steel flanges, such as ASME b 16.5 / ANSI flange, blind flanges ASME b16.5 / ANSI blind flanges, WN flange ASME b16.5 / weld neck flanges RF. We are cooperating with more than 5
Freight forwarding companies, all of them are professional agents of transportation.
Since 1983, JS FITTINGS has become a leading manufacturer and supplier in Yanshan Cangzhou city. The bestsellers are flange WN, plate flanges, blind flanges, ANSI 150 flange, ANSI 300 flange, etc. JS FITTINGS supply free WN Flange 300# samples of carbon steel pipe flange for testing.
JS FITTINGS is able to produce unified standard flanges and customized flanges. According to the ASME B 16.5, the tolerance of flange thickness is ±1mm, but ±0.5mm is also avaliable.
Standard of the Flange

ASMEB 16.5,

ANSI B16.47-A MSS,

ANSI B16.47-B API,

ANSI / ASME B16.36,

ANSI / ASME B16.48,

AWWA C207,

EN 1092-1,

BS 4504,

DIN,

UNI,

SABS / SANS 1123,

JIS B2220 / KS,

GOST,

BS

Flange Size

DN 50 - DN 1200

Pressure of the flange

CLASS 150, CLASS 300, CLASS 400, CLASS 600, CLASS 900, CLASS 1500, CLASS 2500


Types of the flange

Welding neck flange, slip-on flange, socket welding flange, threaded flange, blind flange, plate flange, spectacle flange, orifice flange, backing ring, stub end

Connection type

butt weld, socket weld, threaded

Sealing face

full face, raised face, ring joint face, MFM, TG

Description method sample

WN flange 300#, WN flange class 150, WN flange RF, Blind flange ASME b16.5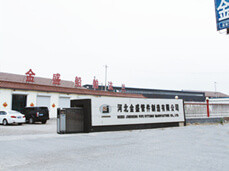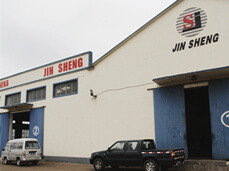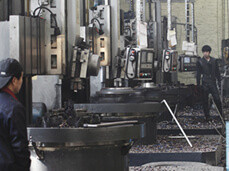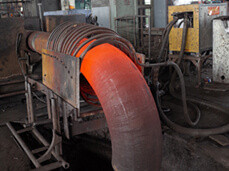 JS FITTINGS is located in Yanshan county, Cangzhou City, Hebei Province. The ASME B 16.5, ANSI B 16.47, ASME B 16.48 WN flanges, SO flanges, blind flanges, plate flanges, SW flanges, threaded flanges and spectacle flanges are produced in different product lines. JS FITTINGS WN Flange 300# is a hot-sale type of the carbon steel pipe flange ANSI B16.5.
Marks and package of the steel WN flanges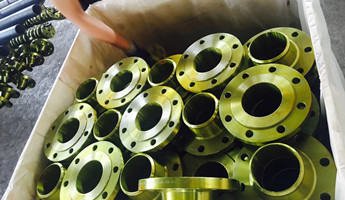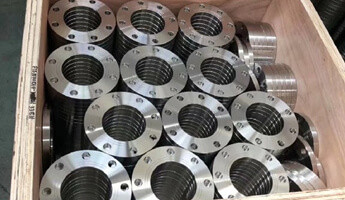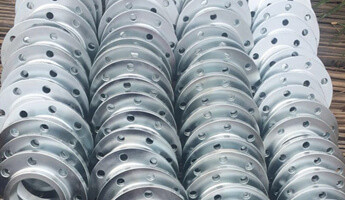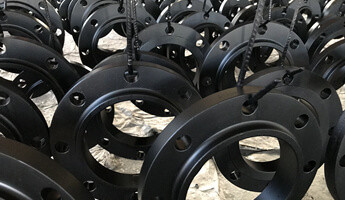 Customized package and standard package
Flanges in smaller size will be packaged in plywood cases, bigger size flanges will be packaged on pallets with plastic film and package belt. For a better protection, customers can ask for rubber mat. All special demands should be mentioned in the contract.
Generally, there are 4 popular surface treatment for ASME standard ASTM A105 flanges, anti-rust flanges, yellow painted flanges, black painted flanges and hot dipped galvanized flanges. Red painted flanges and other colors can also be made.
JS FITTINGS supply professional service for customers about inquiry question, free samples, testing report, certificates, signing contracts, producing links, shipping time, and other after-sale service.
1.
Please don't hesitate to contact JS fittings with your BOQ, after confirming all the necessary elements, we will supply you our best offer within 24 hours.
2. JS FITTINGS is also pleased to provide free samples smaller than 2 inch for your testing. Other Bigger size and courier cost can be negotiated.
3. JS FITTINGS has the certificates of ISO 9001, CE, and PCT. All reasonable demands on inspection and test are acceptable in the contract.
4. Details about payment security assurance, quality assurance, delivery time and after-sale service please contact us directly.
As a 37-year producer, we supply customers high quality flanges, professional cooperation guidance and after-sale service. If you want to know more santard informations about plate flanges dimensions, WN flange ANSI b16.5, WN flange 300#, blind flanges, WN flange class 150, 150# WN flange dimensions, don't hesitate to contact us.
JS FITTINGS has 36-year experience of producing and exporting ASTM A 105 ANSI/ASME B 16.5 welding neck (WN) flanges, Slip-on (SO) flanges, Blind flanges, Plate/flat flanges, Threaded flanges, Socket welding flanges, etc.
If you need to know the carbon steel pipe flange dimensions, carbon steel pipe flange weights, carbon steel pipe flange ratings and other data, please click the ASME B 16.9 Specification Table.