Share
From

JS FITTINGS
publisher

Lisa
Issue Time

2021/08/31
Summary
High pressure steel flange, forged flanges, ANSI ASME B16.5 Class 150 Slip On Flange
Overview Of ANSI Slip On Flange
Name: American standard ANSI Slip On Flange
Specification: 1/2 "~ 24"
Pressure: 150LB, 300LB, 600LB, 900LB, 1500LB, 2500LB;
Type: Slip On Flange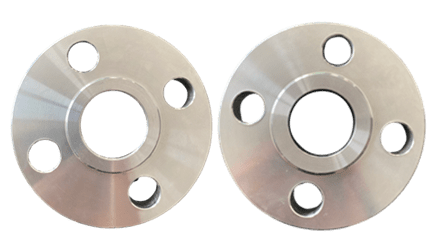 Material optional:
Carbon steel flange (CS): ASTM A105, 20 #, Q235, 16Mn, ASTM A350 LF1, LF2 CL1 / CL2, LF3 CL1 / CL2, ASTM A694 F42, F46, F48, F50, F52, F56, F60, F65, F70;
Stainless steel flange (SS): ASTM A182 F304, 304L, F316, 316L, 1Cr18Ni9Ti, 0Cr18Ni9Ti, 321, 18-8;
Alloy flange (AS): ASTM A182 F1, F5a, F9, F11, F12, F22, F91, A182F12, A182F11, 16MnR, Cr5Mo, 12Cr1MoV, 15CrMo, 12Cr2Mo1, A335P22, St45.8 ;
The production process of American standard slip-on flange: sawing, heat treatment, die forging, machining;
Implementation standard of slip-on flange: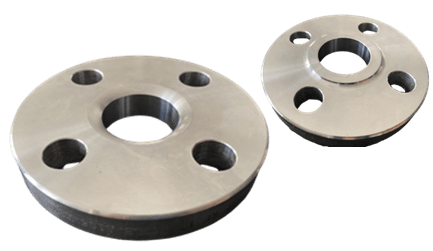 ANSI B16.5, ANSI B16.47, MSS SP44, ANSI B16.36, ANSI B16.48
1. American standard slip-on flange is connected to the pipe end. Mainly used to be the parts that connect the pipe to the pipe.
2. There are holes in the American standard slip-on flange, which can be threaded with bolts so that the two flanges are tightly connected, and the flanges are sealed with gaskets.
3. American standard slip-on flange connection finger consists of a pair of flanges, a gasket, and several bolts and nuts.
4. The gasket is placed between the sealing surfaces of the two flanges. After tightening the nut, the specific pressure on the surface of the gasket reaches a certain value and then deforms, and fills the unevenness on the sealing surface, making the connection tight and leak-proof. A flange connection is a detachable connection. According to the connected parts, it can be divided into container flange and pipe flange. The slip-on flange is suitable for the connection of steel pipes with a nominal pressure not exceeding 2.5MPa.
5. American standard slip on flange is used for butt welding of flange and pipe. Its structure is reasonable, strength and rigidity are large, it can withstand high temperature and high pressure, repeated bending and temperature fluctuation, and the sealing is reliable. The slip on flange with a nominal pressure of 0.25 to 2.5 MPa uses a concave-convex sealing surface.
Procurement recommendations
1: It is recommended to purchase from a regular slip on flange manufacturer, which requires a certain production scale;
2: Flange manufacturers need to provide material inspection reports and other relevant materials with slip on flanges;
3: The slip on flange needs to have the corresponding specifications and model stamps and logos;