Happy New Year! New Year Meeting of JS FITTINGS
Share
From

Jina
publisher

Lisa
Issue Time

2019/01/04
Summary
On the new year meeting, JS FITTINGS team make a summery of the past year and make new plan of the new year. Celabrating for the new sale performance.
JS FITTINGS meeting and party of 2018-2019
The year 2018 has gone by in the blink of an eye. JS FITTINGS made a year-end summary on January 2, 2019.
In the meeting, everyone summarized their work achievements in the past year, and wrote down the problems and solutions they encountered in the past year and Shared them with everyone.Older employees have achieved the goals they set at the beginning of the year and set out their plans for 2019.With the help of the old staff, the new staff also entered the normal working state and set their goals for 2019 in the meeting.
In 2018, the team of our foreign trade department successfully completed the plan made by the company.In the meeting, the boss also expressed his appreciation for the work of our department, praised us and gave us trophies and awards.
Each of us in the past year performance is very good, but we are not proud, we will summarize the experience and lessons, in the New Year, better service for each of our customers.Let's cheer together in the New Year!
After the meeting, we will have dinner together.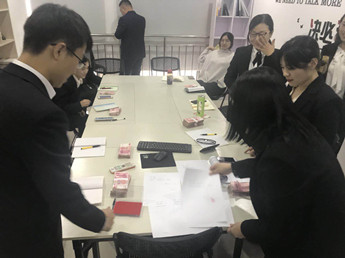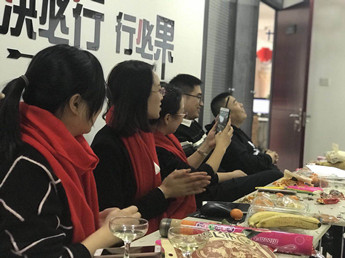 Hebei Jinsheng Pipe Fitting Manufacturing Co.,Ltd held the New Year"s party on January 3, 2019. The whole party was very happy.
Opening remarks in four languages :(Chinese, English, Russian, Japanese)
Andy, Alex, Sofia and Ikin
And then a song: I only care about you.The melody of the song is infectious.This song mainly expresses employees' gratitude to their boss and their feelings towards their colleagues.
Wish there will be more friends and partners can join us in 2019!