Steel Pipe Dimensons - Schedule 40
Share
Issue Time

11-21-2019
Steel Pipe Dimensons - Schedule 40
ANSI schedule 40 steel pipes' internal and external diameters, areas, weights, volumes and number of threads.
Based on ASTM A53 - Standard Specification for Pipe, Steel, Black and Hot-Dipped, Zinc-Coated, Welded and Seamless.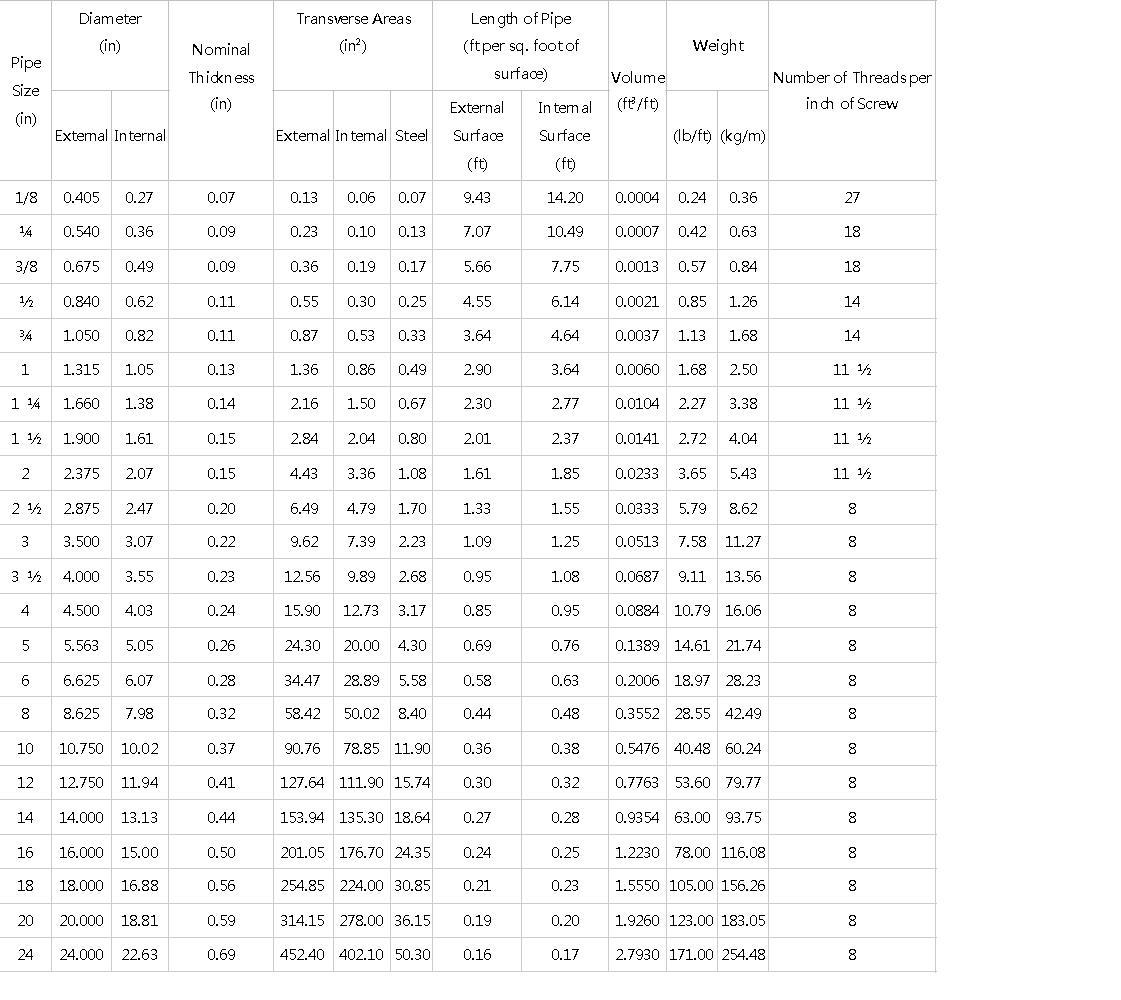 ASTM A53 pipe - also referred to as ASME SA53 pipe - is intended for mechanical and pressure applications. Can be used in steam, water, gas and air lines. Suitable for welding and forming like coiling, bending and flanging.
· 1 in2 = 645.2 mm2 = 6.452 cm2 = 6.452x10-4 m2
· 1 ft (foot) = 0.3048 m